OUT NOW
Mirage
Buy the CD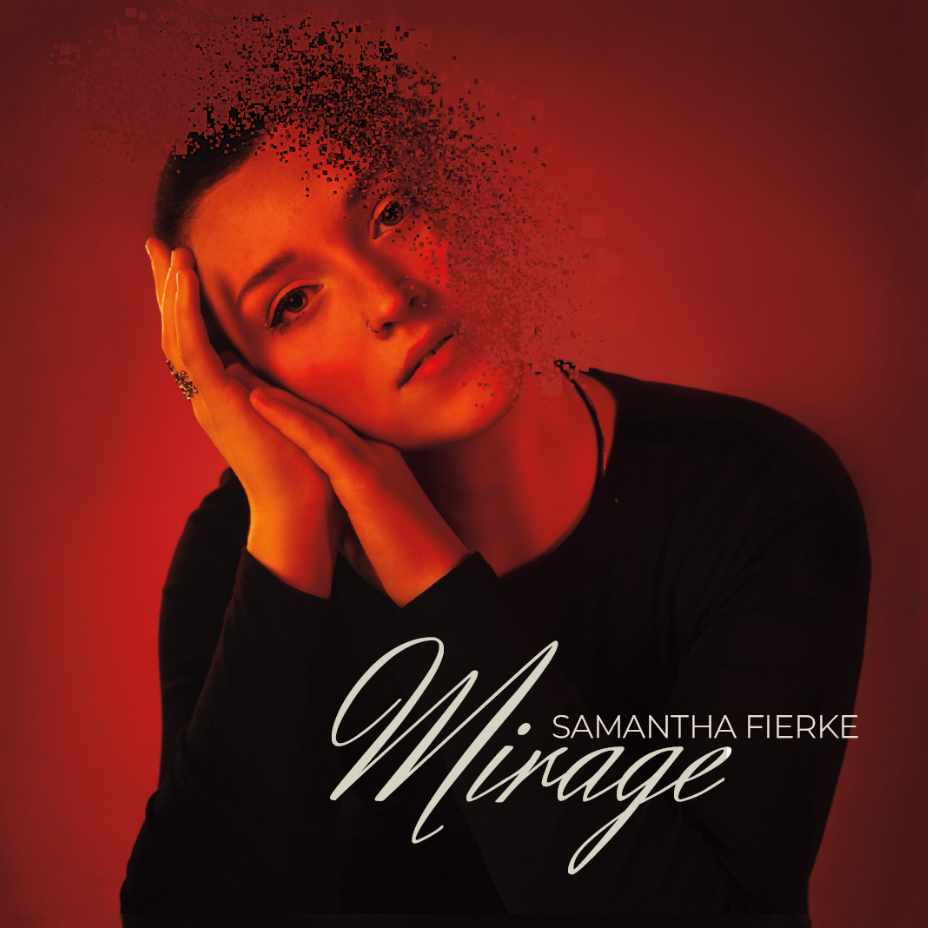 If you'd like to order Mirage T-Shirts, Tote Bags, or Stickers please email me at shop@samdoesjazz.com until we get a decent merch solution set up.
"Color Me" - First single from 2022 album "Mirage"
Samantha Fierke is a jazz vocalist from Columbia, MO, currently enrolled at Berklee College of Music in Boston, MA for a degree in Jazz Composition. In 2018, they introduced their first ever jazz EP "Sam", consisting of 5 standards played with a piano trio and featured artists. Since that first release, Sam has been performing professionally at live gigs and events, while writing and recording their own original music. In May of 2022 Sam released their debut single, soon to be followed by a full 8 track album of original jazz and jazz fusion. They draw much of their influence from global jazz and fusion musicians such as Gretchen Parlato, Chick Corea, Esperanza Spalding, and Avishai Cohen, but also deeply appreciates and studies more "straight ahead" jazz from the likes of Jane Monheit, Sarah Vaughn, Chet Baker, Julie London, Ella Fitzgerald — all the greats.
"Samantha Fierke Uses Her Ethereal Soprano To Pay Close Attention To The Lyrics, Delivering A Mixture Of Innocence And Maturity That Is Both Lovely And Unique To Her Age. Looking Forward To Her Very Promising Future As A Musician!"
"On her debut EP, simply titled "Sam," the 16-year-old Columbia singer sounds out a promise. With each note and rhythm, Fierke suggests the genre is in good hands."